I love cooking with Olive Oil!
WE FIT TOGETHER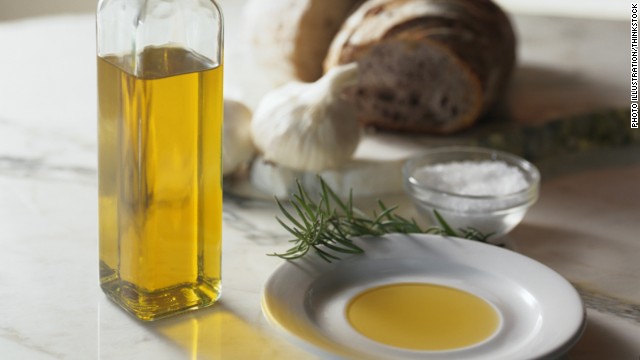 (CNN) — Nutritionists have long touted the heart-healthy benefits of extra-virgin olive oil.
Recently, researchers found that consuming a Mediterranean diet heavy in olive oil can help lower some heart risks. Consuming more than four tablespoons a day can significantly lower your risk of having a heart attack, suffering from a stroke or dying of heart disease, according to the recent study published in the New England Journal of Medicine.
Olive oil is high in a type of fat known as monounsaturated fat, according to the Mayo Clinic. MUFAs, as they're commonly called, can help lower your cholesterol and control insulin levels in the body. In addition to olive oil, they can be found in avocados, nuts and fatty fish.
Of course, that doesn't mean you can go overboard. Even though it's made of "healthy fats," olive oil is still high in calories and should be used in moderation. Here…
View original post 24 more words